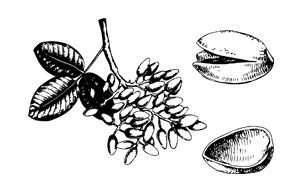 Our Essentials collection take on the challenge in turning your favourite flavours into gourmet vegan ice creams/gelatos.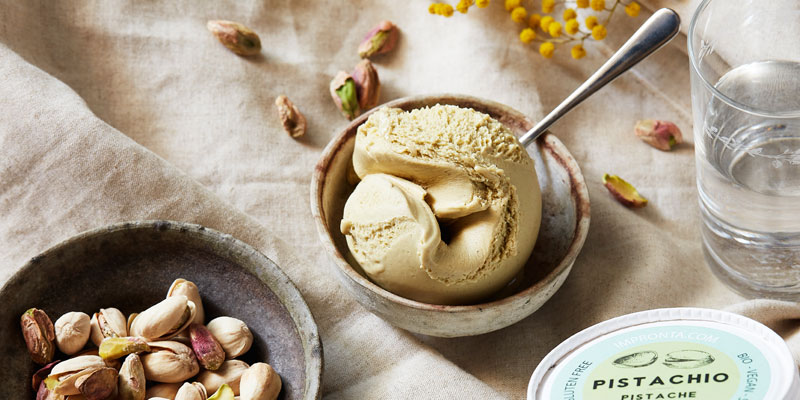 The ultimate Italian gelato flavour but vegan and organic! With its delicate notes and creamy texture, our pistachio gelato is made with oat milk to bring Italy to you.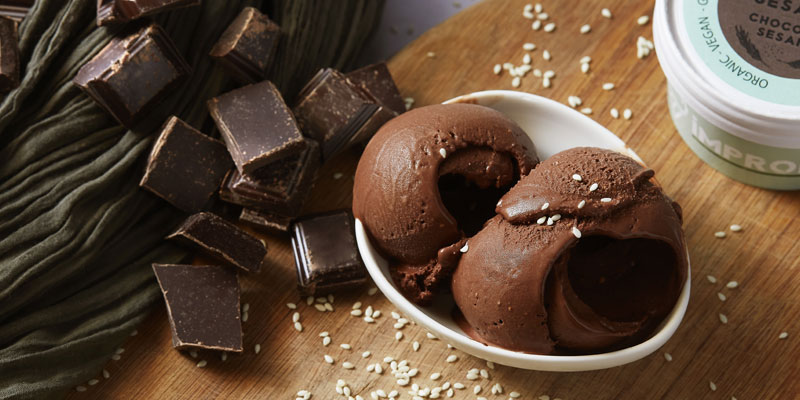 A vegan and organic sorbet, intense and surprising, combining the sweetness and crunch of sesame seeds with the bitterness of chocolate. A subtle balance that will delight the most greedy among you.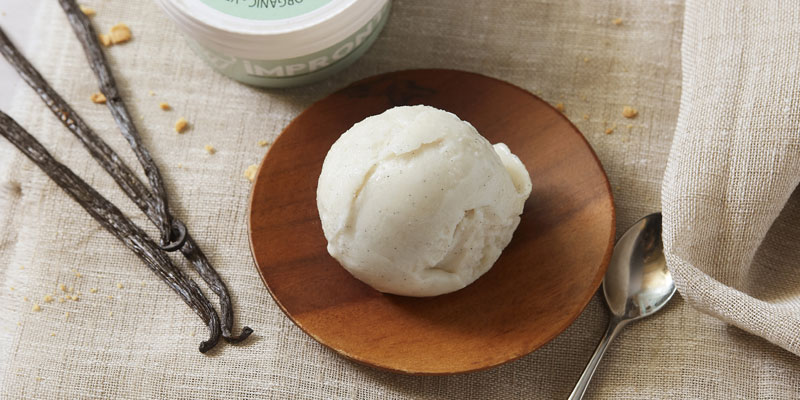 Take a "sweet" break by tasting our Madagascar Vanilla gelato. Vegan and organic, this gelato combines vanilla with rice milk in order to infuse all the subtle and delicious flavours of the bean.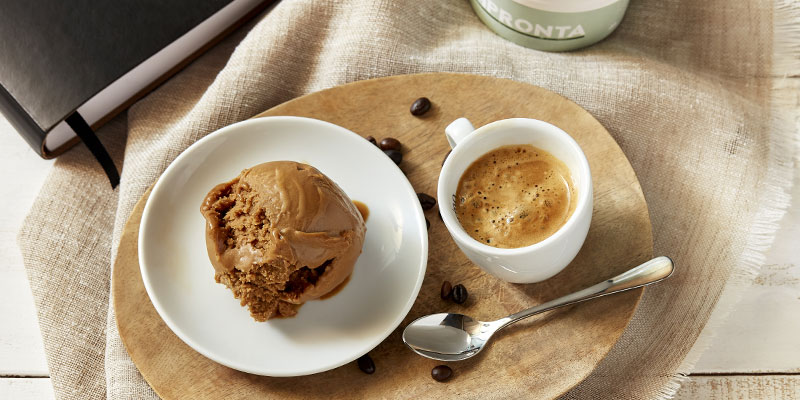 Strong but not bitter, enjoy all the flavour of an espresso in our coffee gelato. Vegan and organic, this gelato is the perfect union of coffee beans with oat milk for Arabica coffee lovers.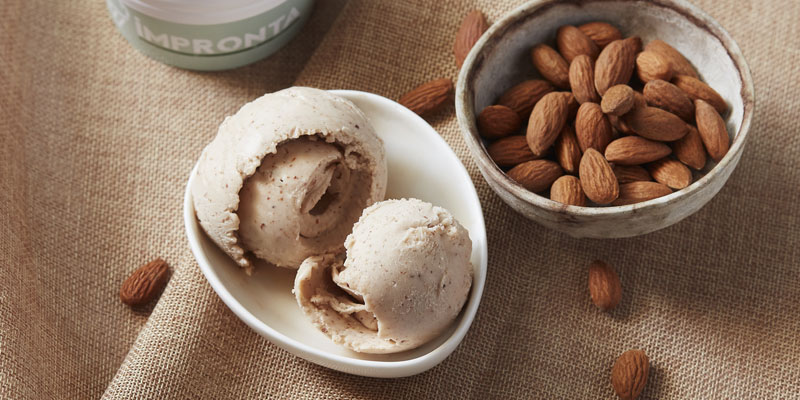 Taste the finesse and subtlety of our almond gelato. The flavour of the vegan ice cream by essence, with organic almond milk for a unique smoothness.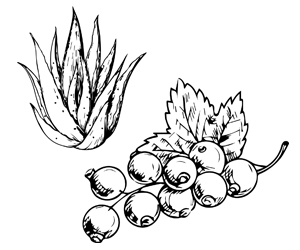 Our Sophisticated are made from the very best that Mother Nature has to offer.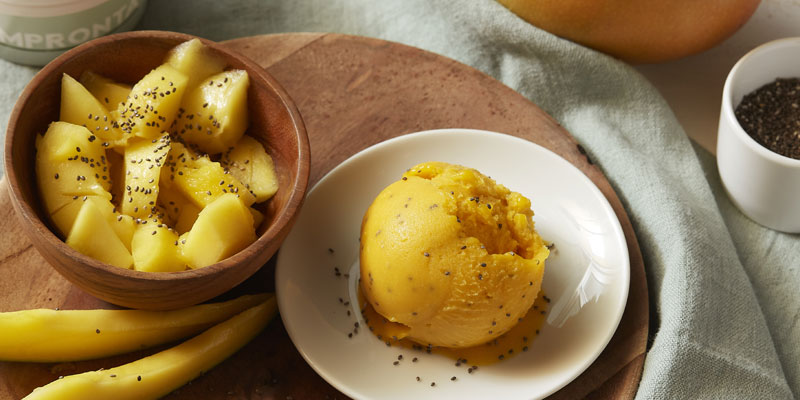 Satisfy your exotic cravings with our seductive mango sorbet. Associated with chia seeds, this vegan and organic gelato is as colourful as exotic and will take you straight to the sun.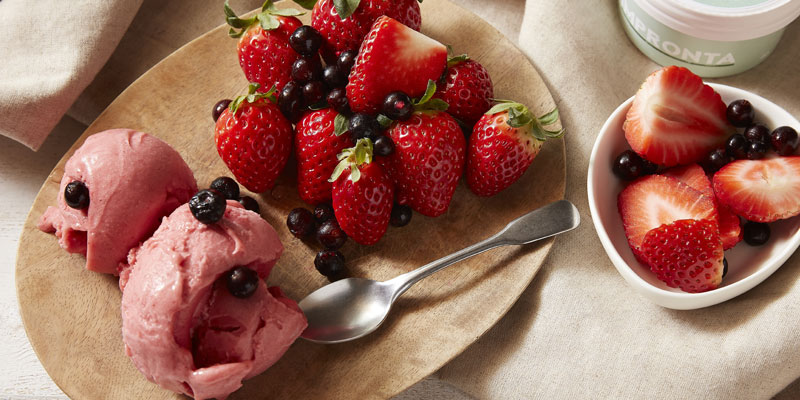 Enjoy our strawberry açai sorbet with its colours! Vegan and organic, this new updated version of the açai bowl is both a sweet and delicious treat.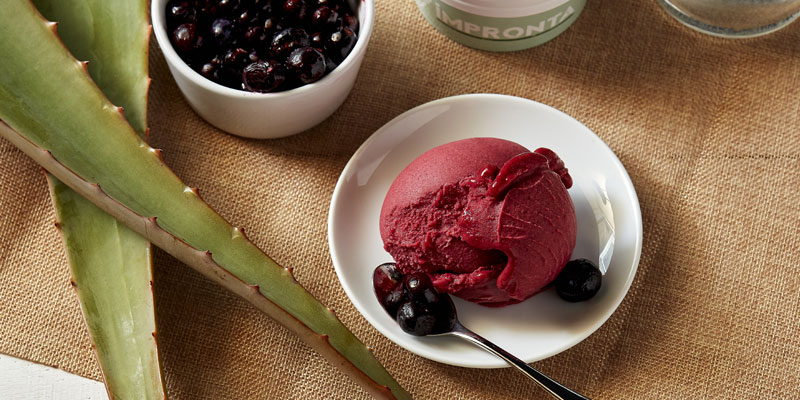 Try our refined blackcurrant aloe vera blend in a vegan and organic sorbet. This tasty combo will delight anyone who loves these flavours !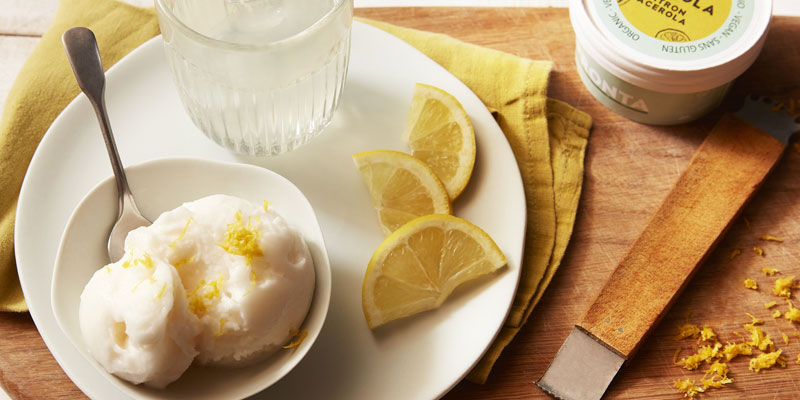 The combination of lemon and acerola berries will be the best way to give a little boost to your day. Vegan and organic, both children and adults will enjoy this excentric combination.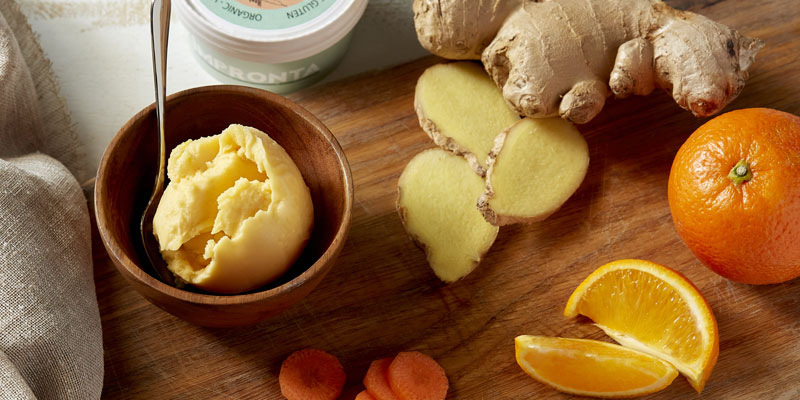 Treat yourself to a "refreshing" break with our orange, carrot and giniger sorbet. Vegan and organic, this cocktail will provide a little spice to get over any slump in your day.