Soft, delicate, a timeless classic
Almonds are delicate and smooth to the palette. Their sweet and nutty aromas bring a polished taste that nut enthusiasts will love.
To add that extra kick, we've used organic almond milk to bring smoothness and finesse to our ice cream. Almond is the ultimate vegan gelato flavour.
Although we commonly call almonds "nuts," they're actually seeds that originate inside a fruit. A true nut, like pistachio or pecan, is contained inside a hard shell.
Almond trees, originally from the Middle East, may have been one of the earliest trees that people cultivated. Archaeologists have even found evidence of domesticated almond trees dating back some 5 000 years! History has shown that almonds were even found in Egypt, in Tutankhamen's tomb, who ruled over the lands until ca.1323 BCE. Almonds, like most nuts, are regularly used in plant-based diets as they provide a range of nutrients essential for every type of diet.
Each of our recipes is unique, carefully developed in order to achieve the perfect balance between taste and creativity.
All our ice creams are vegan! Our vegetable alternatives to milk have been carefully selected to enhance each one of our flavours.
All our products are 100% organic and Ecocert certified.
Our ice creams and sorbets are also free of preservatives, artificial colouring, flavour enhancers and gluten. This allows us to proudly state that each scoop of our gelato contains less calories than an apple*.
Genuinely delicious, our plant-based ice creams have also been designed for those who are looking for well-being and environmental conservation.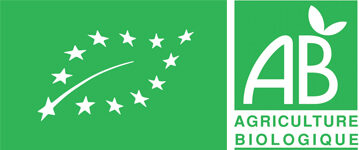 All our products are
100% organic and Ecocert certified.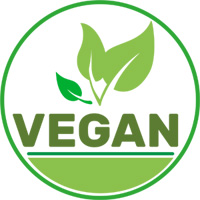 All our recipes are vegan.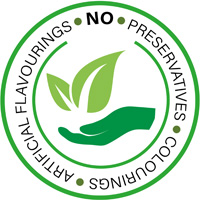 Free of preservatives, artificial colouring and flavour enhancers.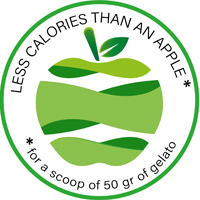 * A scoop of 50g contains less calories than an apple.
(benchmark made on 4 apple varieties: Fuji, Golden Delicious, Red Delicious and Pink Lady)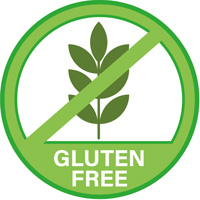 Our ice creams are guaranteed free of gluten.
Almond milk* (Water, roasted Almond* 5%, Sea salt), Sugar*, Almond paste* 12% (Almond*), Glucose*, Maltodextrin*, Vegetable protein* (Rice*), Stabilizer (Carob flour*), Emulsifier (Sunflower lecithin*).
*From organic farming. EU/non-EU agriculture. Certified by FR-BIO-01.