Suave, elegant and intense nuttiness
What better way to pair chocolate with the sweet, nutty flavours of sesame seeds?
Our chocolate reveals the distinctive, delicate and noble taste of pure cocoa. Its subtle, bittersweet intense notes are balanced with the delicate crunch of sesame seeds. Intense and robust, our chocolate and sesame gelato is an exquisite and distinctive dairy-free vegan sorbet with the depth and smoothness of ice cream.
The first mention of chocolate can be traced back to The Olmecs, in ancient Mesoamerica, the region that is now known as Mexico. Centuries later, the Mayans enjoyed the frothy brew made from cocoa beans during celebrations and for important occasions.
By the late 1500s, drinking chocolate was a much-loved indulgence in the Spanish court and quickly spread throughout Europe. The first frozen chocolate recipe was developed and recorded in Naples in the 1690s. At the time, the iced chocolate dessert was composed of only chocolate and sugar. It could well be the first-ever chocolate sorbet!
Nowadays, it's one of the most loved gelato flavours there is.
Each of our recipes is unique, carefully developed in order to achieve the perfect balance between taste and creativity.
All our ice creams are vegan! Our vegetable alternatives to milk have been carefully selected to enhance each one of our flavours.
All our products are 100% organic and Ecocert certified.
Our ice creams and sorbets are also free of preservatives, artificial colouring, flavour enhancers and gluten. This allows us to proudly state that each scoop of our gelato contains less calories than an apple*.
Genuinely delicious, our plant-based ice creams have also been designed for those who are looking for well-being and environmental conservation.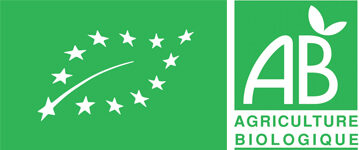 All our products are
100% organic and Ecocert certified.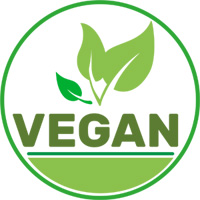 All our recipes are vegan.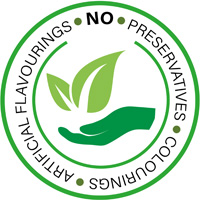 Free of preservatives, artificial colouring and flavour enhancers.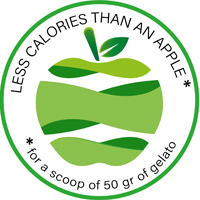 * A scoop of 50g contains less calories than an apple.
(benchmark made on 4 apple varieties: Fuji, Golden Delicious, Red Delicious and Pink Lady)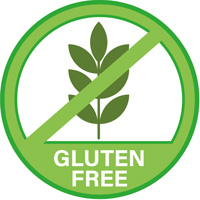 Our ice creams are guaranteed free of gluten.
Water, Sugar*, Cocoa powder* 7,2% (Cocoa powder*, Acidity corrector: potassium carbonate), Cocoa mass* 5,6%, Invert sugar*, Glucose*, Toasted Sesame seeds* 1%, Stabilizer (Carob flour*), Emulsifier (Sunflower lecithin*), Vegetable Protein (potato).
*From organic farming. EU/non-EU agriculture. Certified by FR-BIO-01.
For even more deliciousness, associate this flavour with: