Vanilla gelato seems so simple and yet its complex flavours are sugary, floral and almost caramelly at times.
Impossible to get tired of it, vanilla is by far the most popular gelato with its delicate aromas. We've paired our ice cream with organic rice milk to give it that extra sweetness and kick, without compromising the subtle vanilla savours. Our rice milk is smooth and delicate making our ice cream a great vegan alternative to traditional gelatos.
Vanilla comes from the long, greenish-yellow pods of a fragrant tropical vanilla orchid.
Native to Mesoamerica, the plant was first cultivated by the Totonacs of Mexico's East coast, in the 15th Century. Some say that it was introduced to Western Europe by Spanish explorer Hernán Cortés. Most of the production nowadays comes from the islands of Madagascar and Reunion (formerly called Bourbon), right in the heart of the Indian Ocean. Vanilla pods require a lot of work and attention to preserve their delicious aroma, making them the second most expensive spice in the world.
So to some vanilla may be a simple, easy flavour, but to us, it is an exceptional flavoursome ingredient.
Each of our recipes is unique, carefully developed in order to achieve the perfect balance between taste and creativity.
All our ice creams are vegan! Our vegetable alternatives to milk have been carefully selected to enhance each one of our flavours.
All our products are 100% organic and Ecocert certified.
Our ice creams and sorbets are also free of preservatives, artificial colouring, flavour enhancers and gluten. This allows us to proudly state that each scoop of our gelato contains less calories than an apple*.
Genuinely delicious, our plant-based ice creams have also been designed for those who are looking for well-being and environmental conservation.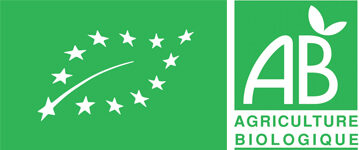 All our products are
100% organic and Ecocert certified.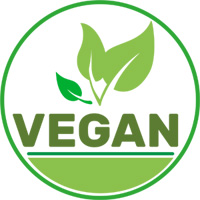 All our recipes are vegan.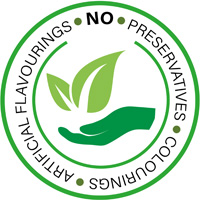 Free of preservatives, artificial colouring and flavour enhancers.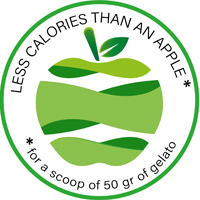 * A scoop of 50g contains less calories than an apple.
(benchmark made on 4 apple varieties: Fuji, Golden Delicious, Red Delicious and Pink Lady)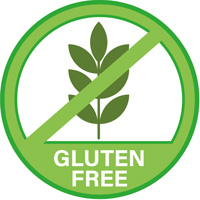 Our ice creams are guaranteed free of gluten.
Rice-based preparation* (Water, Rice* 17%, Cold-pressed sunflower oil*, Sea salt), Sugar*, Glucose*, Vegetable fat*, Maltodextrin*, Bourbon vanilla pod* 0.6%, Vegetable protein* (Rice*), Stabilizer (Carob flour*), Emulsifier (Sunflower lecithin*).
*From organic farming. EU/non-EU agriculture. Certified by FR-BIO-01.